Tuart Place is fortunate to have the support of three Patrons who generously donate their time and expertise in support of our services.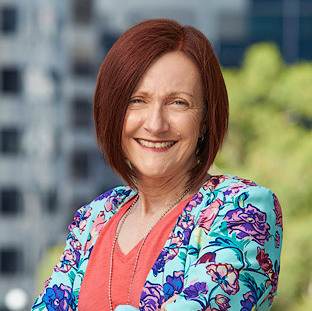 Rachel Siewert
Rachel is the Deputy CEO of the WA Council of Social Services. She was a Senator for Western Australia from 2005 to 2021, representing the Australian Greens Party.
Rachel was a central figure in the Senate Inquiries into Forgotten Australians and Former Child Migrants and helped secure the National Apology in 2009. She later played a key role in achieving the 2013 National Apology for people affected by Forced Adoptions.
As a Senator, Rachel campaigned for First Nations Peoples to be recognised in the Australian Constitution, and for a fairer deal for jobseekers, pensioners, single parents, and people with disabilities. She was also a leading member of the Parliamentary Committee on Implementation of the National Redress Scheme.
Throughout her career, Rachel has worked continuously to further the interests of care leavers, and all those who have faced disadvantage and discrimination. She has been a Patron of Tuart Place since July 2015.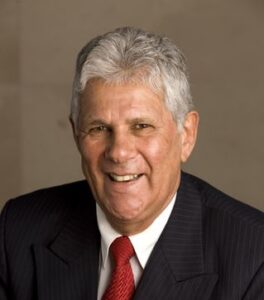 Dr Robert Isaacs OAM JP PhD
Dr Robert Isaacs is an Aboriginal elder who has devoted a large proportion of his life to improving the lives of indigenous people. He is an ex-resident of St Joseph's, Castledare and Clontarf. He played a key role in setting up Australia's first Indigenous school, Clontarf Aboriginal College.
Robert has been Chair of the Australia Day Council WA, Chairman Administrator of the Aboriginal Housing Board and Senior Policy Advisor to the Minister for Housing and Aboriginal Affairs. He has also been involved in a wide array of negotiations relating to land rights, Aboriginal affairs and conflict resolution.
In 2002, Robert received an Order of Australia Medal for his work in improving the justice system and helping to assist Aboriginal people achieve home ownership and housing security. In 2015, he was named Western Australian of the Year.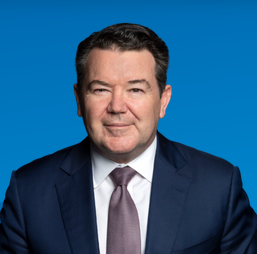 Senator Dean Smith
Dean Smith has been a Liberal Senator for WA since May 2012 and remains one of our State's strongest voices in Canberra.  As Shadow Assistant Minister for Competition, Charities and Treasury, he is a member of the Coalition's Shadow Economic Team.
Dean is Deputy Chair of the current Joint Standing Committee on Implementation of the National Redress Scheme, having chaired the former Joint Select Committee from 2019-2021.
He is a committed advocate for survivors of institutional child abuse, and a greatly valued Patron of Tuart Place.
Dean is the architect of the Marriage Amendment (Definition and Religious Freedoms) Bill 2017, which brought marriage equality to Australia while also protecting religious views.
In August 2022, he introduced a Private Senator's Bill designed to help pensioners tackle rising cost of living and inflation pressures, while battling labour shortages.
Dean spent his early life in Port Hedland and Perth's northern suburbs and maintains close ties to both.
He was awarded the McKinnon Prize in Political Leadership in 2018.